Welcome to Appraisal Authority LLC
At Appraisal Authority LLC, our goal is to provide you with courteous, expedient, professional service of the highest caliber for your home valuation supported by a home appraisal.
Your home is more than just a reflection of your personal sense of style. A home that consumers maintain specifically to their personal tastes, is a good investment only after hiring a professional appraisal service. In fact, hiring an appraiser is one of the ways to protect your spending on a home. The next time you want to hire an appraisal service you should turn to the experts at Appraisal Authority. Let us work for you to prepare a high-quality independent appraisal.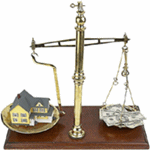 Appraisal Services
Real estate appraisals are commonly known when applying for a loan such as during a purchase of a home or refinancing a current mortgage. Appraisals are typically ordered by the financial institution providing the loan in these cases. Appraisals are also required for many other purposes and are ordered by attorneys, accountants, home owners and individuals. Here is a list of some other purposes a real estate appraisal is needed which Appraisal Authority can provide service for:
Pre Purchase or Pre Sale of a property
Divorce settlement Estates
Trusts, Estates, Probate
Tax assessment appeal
PMI (Private Mortgage Insurance) elimination
Relocation - ERC - Employee Relocation Council
Expert testimony and litigation Highest
Bail collateral
Casualty loss, Insurance purposes
Mortgage financing - Conventional, FHA, Reviews
Appraisal coverage areas: Kent County and New Castle County, DE. Including towns of Dover 19901, 19904; Smyrna 19977; Townsend 19734; Middletown 19709; Bear 19701; New Castle 19720; Newark 19702 and all others.
What is my property worth?
Should I sell my property now?
Should I get a Market Analysis or Appraisal?
Find out by requesting more information now. I will personally respond to you as soon as possible.