New Jersey Real Estate Services
Your source for real estate services in New Jersey.
Kevin Burkhardt has been in the real estate profession since 1986 as a is a New Jersey state licensed real estate sales person and has also been working as a real estate appraiser since 1988. Real estate appraisers were required to be state licensed in 1992, since than Kevin Burkhardt has been licensed as a certified residential real estate appraiser.
Realtyinside.com was created to offer home owners, prospective home buyers and investors a resource for real estate services.
Offering a complete suite of real estate services, that ensure we meet our consumers' every need. From sales and rentals, new home development and resale marketing, property management and appraisals. My expertise in each field will guide you skillfully from beginning to the end of your real estate journey. For those services outside but related, I have a referral network from home inspectors, contractors, title services, staging to attorneys.
In the New Jersey residential market I provide you with information regarding single family homes, condos and multi familty properties that are for sale. A good real estate agent can help you make sound decisions and guide you through what is most likely the most expensive and emotionally charged transaction of your life.
When looking for a real estate agent or appraiser, research on the web can be helpful, but it comes down to the professional who knows your market area and can present you with the facts and get the job done that you are hiring them for.
Appraisal Authority LLC provides real estate appraisal services for purposes such as Tax assessment appeal, Divorce settlement, Estate planning, trusts and probate, PMI elimination, Pre purchase or sale of a home, Relocation, Bail collateral and Appraisal Reviews. Appraisal reports are performed by NJ state certified residential appraisers.
Century 21 is the largest International real estate brokerage and most recognized real estate brand. The United States is known to be the land of opportunity and Century 21 works with the International community looking for real estate throughout the USA.
Century 21 Cedarcrest Realty is located in Caldwell, NJ and has been one of the premiere real estate firms in West Essex County since its inception in 1972. With our commitment to friendly and professional customer service we'll help you find the single family home, condo / townhouse or multi family home of your dreams, and to assist you with selling your current property. To help you with whatever your real estate needs are contact Kevin Burkhardt.
For more information on the real estate service you need click on the links above.
You can contact Kevin Burkhardt directly by calling or texting 973-808-8767.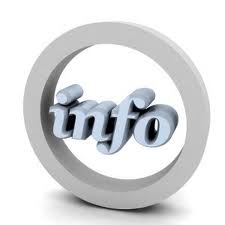 As a real estate appraiser or sales associate, if I can not help you in your area, I may be able to refer you to the appropriate real estate professional who services your area. Just E-mail me what real estate service you are looking for, type of property and address of property.