Welcome to Realty Inside
There are thousands of licensed real estate sales people and licensed real estate appraisers in Delaware and New Jersey. How do you choose? Not all of them are full time professionals or have the knowledge and ability to service all your real estate needs. You want the Appraiser or Realtor with the best experience and knowledge. I am your source for all real estate services. Learn more on my About page. I aim to provide personal, professional, customized real estate services to meet your needs.
The real Estate market is ever changing and when it comes to your home or real estate investment you need someone who can help, listen and utilize the skills necessary for the job.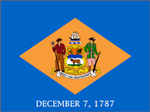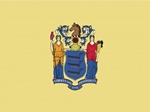 Appraiser or Realtor ?
What is the difference? Which do I need?
Depending on your needs, I can help you determine what type of service is best for you.
As a Realtor I put my years of marketing and negotiating skills to use whether your a home seller, home buyer or investor.
As an Appraiser I prepare appraisal reports based on factual data in supporting the value of your property.
Contact me now if you are looking to buy / sell real estate or need an appraisal report on your property.
What is my property worth?
Should I sell my property now?
Should I get a Market Analysis or Appraisal?